C

hiao Kuang Group also invests in the areas of medicine, health, and cosmetic products to meet the needs of today,s changing population.

Our cosmetics production facility, a joint-operation with medical and scientific research institutes in Shanghai, has acquired and applied advanced Swiss biological and cosmetic production techniques to create more than twenty varieties of health and cosmetic products. From hygienic and anti-bacterial, skin cleansing and anti-acne, anti-oxidation and hypo-allergenic, to live cell enzyme mask and herbal cleansing lotion, these successful products all rank highly in the consumers'market.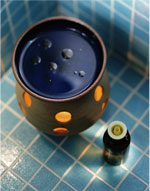 In Macau, our Chinese herbal medicine depot offers traditional Chinese herbal medication and treatments to the public, as well as consultations with Chinese medical practitioners. It also offers a diverse selection of renowned Chinese herbal over-the-counter products, both at the retail and wholesale levels domestically, as well as the expanding of overseas markets.

COMPANIES
CHINA
SHANGHAI HUASHAN COSMETICS CO. LTD.
MACAU
MACAU MAC-HAI PHARMACEUTICAL CO. LTD.
MACAU LEI YUN SHANG GUO YAO TANG
HKM HEALTH CLUB LTD.